Dr. Brooke Clark is an experienced veterinarian who is passionate about caring for dogs and cats at our Greensboro animal hospital.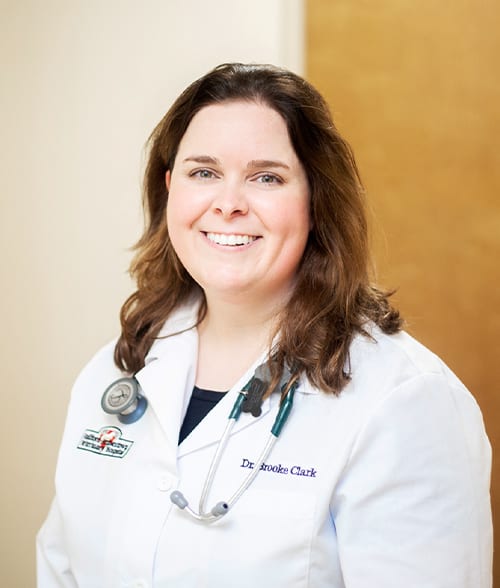 Dr. Brooke Clark
About Dr. Clark
Dr. Clark is from High Point, NC. A Davidson County native, she graduated from Ledford High School and earned her B. S. in Biological Sciences from North Carolina State University, graduating Magna Cum Laude.
In May 2016, she earned her Doctorate in Veterinary Medicine from North Carolina State University College of Veterinary Medicine. Dr. Clark's veterinary interests include dermatology and internal medicine.
Dr. Clark enjoys spending time with her family and playing with Harper, her Collie. Her other interests include cinema and international travel to experience new cultures. Dr. Clark is proud to be a part of the caring veterinary team at Guilford-Jamestown Veterinary Hospital.