Wellness Plans for Small Dogs in Greensboro
Complete, routine preventive care for small dogs is easy with a Pet Wellness Plan.
Small dogs can still come with big healthcare costs. A Pet Wellness Plan allows you to bundle all your little buddy's routine care into affordable monthly payments.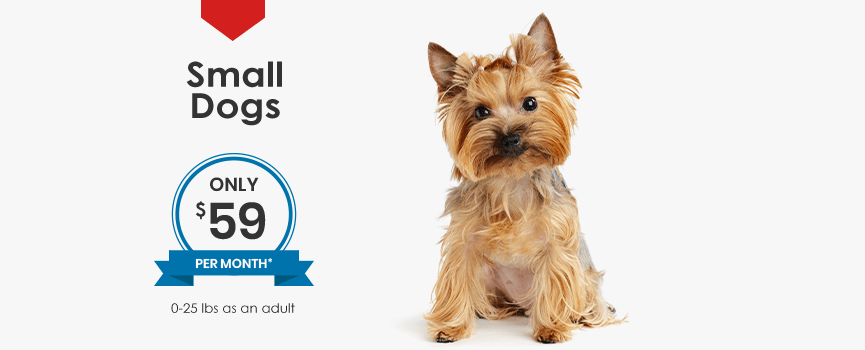 COST COMPARISON: SMALL DOG WELLNESS PLAN
< 25 LBS AS AN ADULT
Upgrade to our Senior Wellness Panel for $65!
Give your senior small dog the very best in preventive healthcare. Our Senior Wellness Panel is recommended for small dogs over the age of 7 years.